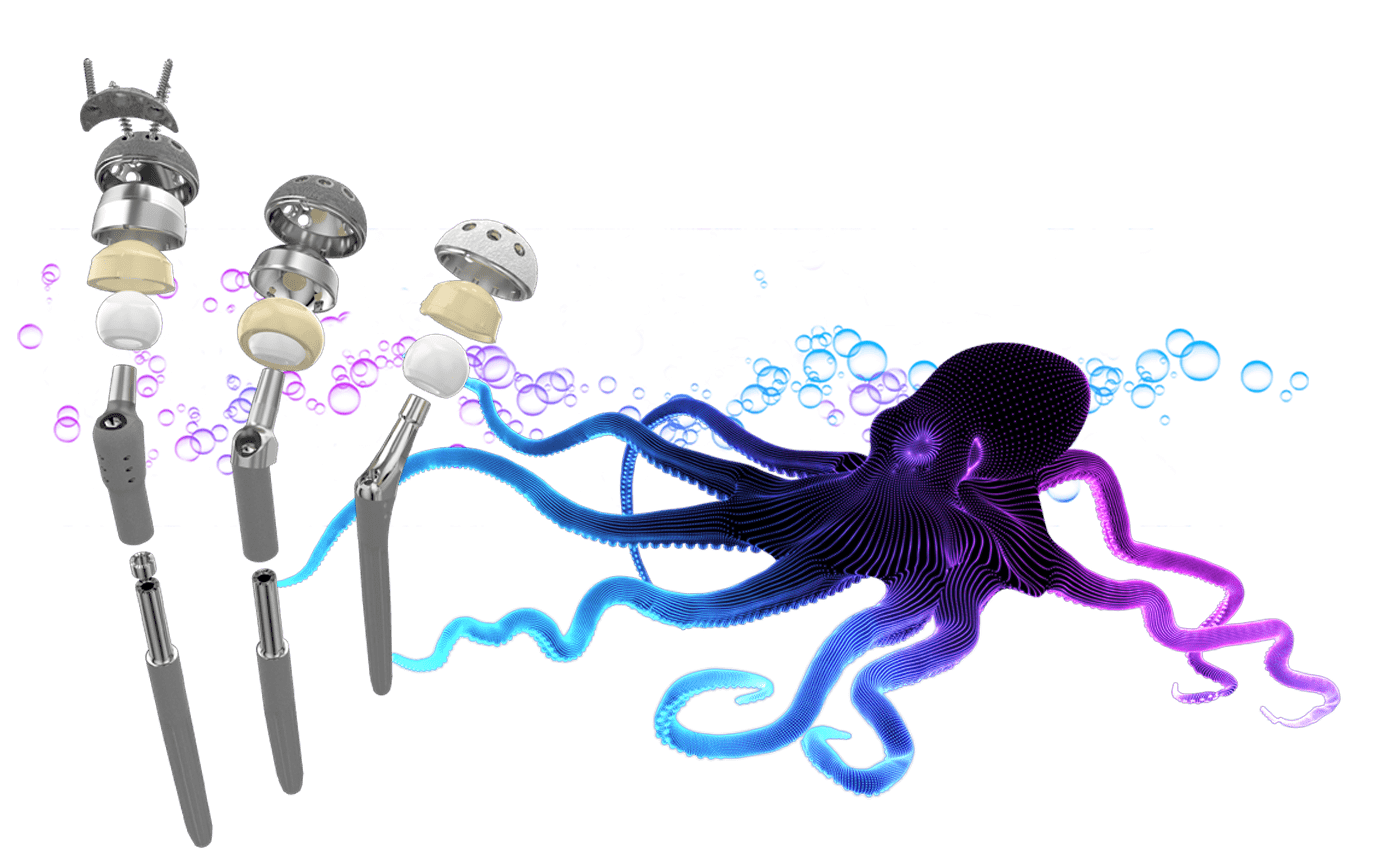 LINK HIP REVISION SYSTEMS
Simplifying surgeons´ lives
EXPLORE OUR VERSATILE LINK HIP REVISION SYSTEMS
Our Hip Revision Systems offer a wide range of implants and instruments, and are designed to address the individual needs of your patients. They provide intraoperative flexibility to ensure you are well prepared to perform difficult revision hip arthroplasty. The comprehensive LINK Hip Revision Portfolio contains solutions for femoral and acetabular revision cases. Each individual component of the hip revision system is developed to simplify your revision procedure.
FEMORAL COMPONENTS
---
Discover the MP family with our proven MP Reconstruction System and the MP Monoblock Hip Stem.
MP Reconstruction System
---
The modular MP Reconstruction System gives you the intraoperative flexibility and certainty 1 that is essential for successful revision surgery with pronounced bone loss. It provides you with a high degree of flexibility in terms of adapting leg length, offset, and anteversion, independently of the distal cementless or cemented anchoring of the stem. This permits a quick and uncomplicated intraoperative response to your patients' individual anatomy and defect.2 The unique design of the system has produced outstanding outcomes for decades.3,4,5
MP Monoblock Hip Stem
---
Based on the proven design features of the MP Reconstruction System, the MP Monoblock Hip Stem is designed to meet the needs of modern revision surgery and completes the MP family with a new versatility. An intraoperative switch from the MP Monoblock Hip Stem to the MP Reconstruction System is easily performed.
"The modularity of the MP with different stem and neck lengths, offset variants and extension options allows a safe and specific response to the respective anatomy."
Dr. Steffen Brodt
Head of Department Hip
Waldklinken Eisenberg, Germany
ACETABULAR COMPONENTS
---
The MobileLink Acetabular Cup System and the TrabecuLink Augments complete the Hip Revision Portfolio.
MobileLink Acetabular Cup System
---
The versatile, uncemented MobileLink Acetabular Cup System allows primary and complex revision surgeries to be managed with one instrument platform with a high intraoperative flexibility. Besides different surfaces and a wide range of inlays, the system offers Shell / Insert Adapters (Face Changer) that allow restoration of the anatomy in revision cases. Moreover, the MobileLink can be transformed into a modular dual mobility system, while still being able to use bone screws.
TrabecuLink Augments
---
Our TrabecuLink Augments expand this intraoperative versatility, providing the best possible solution for you and your patients in cases of acetabular segmental defects as a prosthetic alternative to a structural allograft. The TrabecuLink Augment size range allows good fit for different anatomies and defects5. The design allows flexibility to insert bone screws through shell and TrabecuLink Augment – big recesses allow for great variability in positing the Augments6. Moreover, pins which hold trial Augments in place help to position the final implant6.
"Thanks to the wide range of options with different types of Inserts, Face Changers and Dual Mobility Inserts, MobileLink can be securely anchored even in cases of complex acetabular defects and a stable and luxation-safe joint can be created."
Dr. Russell T. Nevins
Orthopaedic Surgeon
Dessert Orthopaedic Center, Las Vegas
TrabecuLink
---
The most important target in hip revision is the restoration of the joint function and therefore a stable primary and seconday fixation.7 The innovative TrabecuLink structure is designed to meet this need. 3-dimensional structure - for optimal osteoconduction. Pore geometry (porosity: 70%, pore size: 610-820 μm, structure depth: up to 1 mm) ensures excellent cell growth8,9,10. The 3-dimensional structure is produced in an additive manufacturing process. The optimized pore geometry for effective cell ongrowth for intended secondary stability.
"Patients' quality of life has always been our responsibility."
Mr. Helmut D. Link, Director
Dr. Steffen Brodt
Head of Department Hip
Waldklinken Eisenberg, Germany
Prof. Dr. Georg Matziolis
Chief Physician
Waldkliniken Eisenberg, Germany
Brigitte's Story: Successful Hip Revision
With our Hip Revision Systems we provide you with a comprehensive revision portfolio. We offer you a wide variety of innovative and proven implants for intraoperative flexibility to manage even unexpected events fast and easily.
It is very easy to switch. The distal preparation is the same and no re-reaming is necessary.
The LINK MP Powerlock Connection has produced outstanding outcomes. No fractures have occurred at the modular junction for 30 years and the proximal junction guarantees a safer connection.11
Expansion bolts are commonly used in any heavy duty situation, such as engines, where dynamic forces and alternating stress occurs. Due to the geometry in this slim midsection, the expansion bolt is elastic and can be stretched (like a spring). When tightened with a defined torque, the expansion screw stretches until the desired retention force is reached. This force contracts and secures the neck segment and stem.
The material will settle after a while once the two pieces have been connected with a screw. Consecutively a rigid screw would protrude and the retention force would automatically decrease, resulting in a loosening of the assembly. The elongation of the expansion bolt is elastic, and compensates for the settlement of the connected components. As a result, it provides the desired retention force and ensures a durable safe connection. Adequate force can be applied to remove the rigid fixation and to disengage the screw connection if necessary.
In revision treatments or cases where the anatomical or bony situation requires, modular offset and/or inclining Shell/Insert Adapters (Face Changers) can be used to restore the anatomy. Neutral, offset 10° & 20° inclination variants are available.
Insert options offer lateralization and shouldered liners. The Dual Mobility Inserts can be used to transform the MobileLink Acetabular Cup System into a modular dual mobility system. The design features a shoulder for an additional jumping distance, and the shoulder is also used in case the Dual Mobility Insert has to be revised.
Moreover, 36 mm prosthesis heads can be used with a 50 mm shell size.
A thin cement mantle should be applied between the shell and TrabecuLink Augment (in accordance with the surgical technique) to prevent metal wear (due to micromotions).6,12

The LINKademy has provided a platform for in-depth discussions on new, sophisticated treatment methods and innovative surgical techniques since 2010. The LINKademy disseminates specialist knowledge and provides practical experience with
new methods and products.
Join our courses and expand your knowledge and expertise by sharing your thoughts and questions with renowned international experts in shoulder arthroplasty.
See all the events in our LINKademy calendar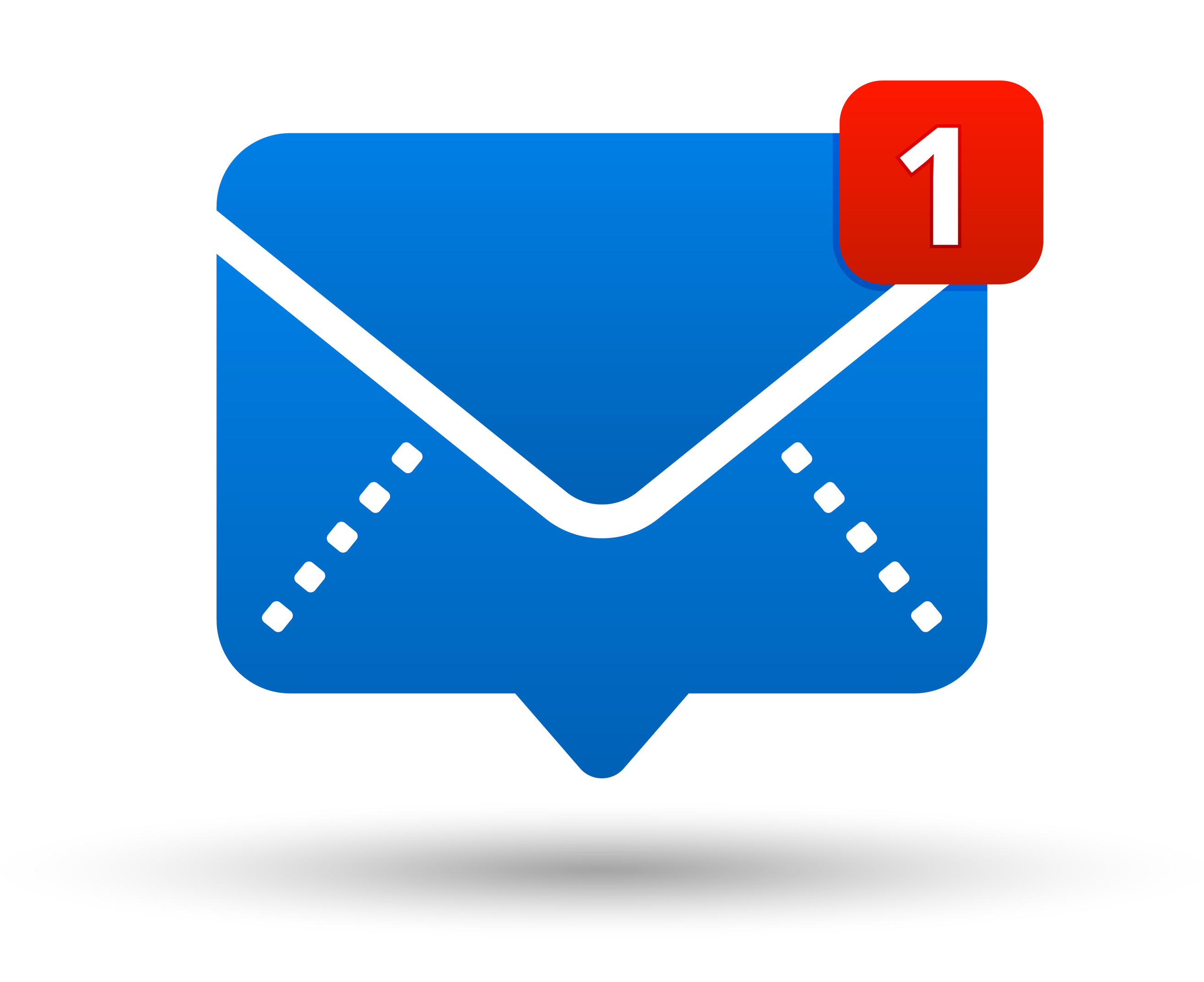 Find all the information, additional news and upcoming events about LINK products in our new LINK Newsletter!
CONTACT US
---
Are you interested in our company, our products, or a career at LINK?
We will be pleased to answer any questions you may have, and look forward to hearing from you.
WALDEMAR LINK GMBH & CO. KG
Barkhausenweg 10
22339 Hamburg
Germany
+49 (0) 40-539 95-0
info@link-ortho.com
www.link-ortho.com
REFERENCES (GENERAL)
---


Postak PD, Greenwald AS: The Influence of Modularity on the Endurance Performance of the LINK® MP® Hip Stem. Orthopaedic Research Laboratories, Cleveland, OH, 2001
Internal documents (Complaint Reports and Competitors Comparison)
Rodriguez et al. – Reproducible fixation with a tapered, fl uted, modular, titanium stem in revision hip arthroplasy at 8-15 years follow-up, The Journal of Arthroplasty 29 Suppl. 2 (2014) 214-218
Kwong LM, Miller JA, Lubinus P: A Modular Distal Fixation Option for Proximal Bone Loss in Revision Total Hip Arthroplasty. J Arthroplasty Vol. 18 No. 3 Suppl. 1 2003
Klauser et al. - Medium-term Follow-Up of a Modular Tapered Noncemented Titanium Stem in Revision Total Hip Arthroplasty, The Journal of Arthroplasty Vol 28 No. 1, 2013, 84-89
Internal Document, Waldemar Link.
Mallory TH. The anterolateral surgical approach. In: Bono JV, McCarthy JC, Thornhill TS, Bierhaum BE, Turner RH (eds). Revision Total Hip Arthroplasty. New York: Springer; 1999.
Cecile M. Bidan, Krishna P. Kommareddy, Monika Rumpler, Philip Kollmannsberger, Yves J.M. Brechet, Peter Fratzl, John W.C. Dunlop. et al.; How Linear Tension Converts to Curvature: Geometric Control of Bone Tissue Growth; PLoS ONE 7(5): e36336. doi.org/10.1371/journal.pone.0036336 (2012)
Pascal Joly, Georg N. Duda, Martin Schöne, Petra B. Welzel, Uwe Freudenberg, Carsten Werner, Ansgar Petersen, et al.; Geometry-Driven Cell Organization Determines Tissue Growth in Scaffold Pores: Consequences for Fibronectin Organization; PLoS ONE 8(9): e73545. doi.org/10.1371/journal.pone.0073545 (2013)
Steinemann SG; Compatibility of Titanium in Soft and Hard Tissue – The Ultimate is Osseointegration; Materials for Medical Engineering, WILEY-VCH, Volume 2, Page 199-20
D. F. Amanatullah et al. – Revision total hip arthroplasty in patients with extensive proximal femoral bone loss using a fluted tapered modular femoral component, The Bone & Joint Journal, Vol. 97-B, No.3, March 2015
Beckmann, N. A., et al. "Comparison of the stability of three fixation techniques between porous metal acetabular components and Augments." Bone & Joint Research 7.4 (2018): 282-288